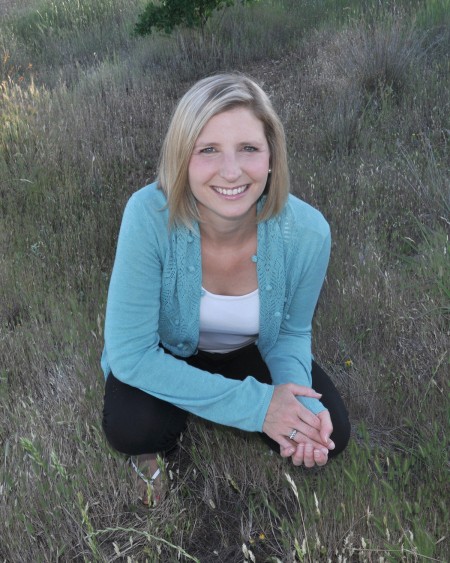 Tina Southgate interviews Marianne Fryer (now Marianne Welsh!), one of Destiny Coaching's licensed coaches about her journey to find her purpose and become a destiny coach.
What inspired you to become a licensed coach with Destiny Coaching and Kingdom Coaching Nework? 
In May 2012, whilst attending the Bethel School of Supernatural Ministry, I attended a 2-day coaching workshop at Bethel church in Redding, California, led by Tina Southgate, called What Do I Do Next?* (*now called Destiny Activator) 
At this workshop I caught a vision. The workshop was demonstrating something that I had wanted to do for years. I had always wanted to help people understand their gifts and strengths and be fulfilled in their work: this workshop was doing that and much more. It brought the Holy Spirit into the programme which brought a whole new power to it. It was not just about people finding out what they do well, but people were also being connected to their purpose, expanding vision and partnering with God in the journey. This was bigger than what I had dreamed of!
I have coached myself most of my career, read a multitude of books on finding fulfilment in work, books like What Colour is My Parachute. At Bethel, I had learned to dream again but at the point I came to the workshop I was overwhelmed by my dreams. One particular exercise, a really quite simple tool helped me to realise I didn't have to do everything now and that I can prioritize and order things for my entire life.
Surprisingly it is an understated workshop, there is not a lot of hype. As it progressed, like 'layering', more and more power was released. There is nothing more beautiful than seeing someone who has stepped into their calling. I was inspired to see Tina fully flowing in who God made her to be in delivering this workshop.
I had run workshops before but this was very different because the Holy Spirit was in it.
What happened when you decided to pick up your coaching hat again?
Before my 3 years at Bethel Leadership School of Ministry I applied formulas to my life to make it work and relied heavily on processes and structure.  I did the same with my coaching, I would take everyone through a similar process that was very analytical and 'head based'.
During my time at Bethel, God dismantled my need for structure in everything as I began to rely more on Him. It was a life transforming time of personal and spiritual development.
The problem was when I picked up my coaching hat again, everything I did before no longer fitted. The way I used to coach didn't work anymore because of what God had done in me.  It was very uncomfortable to start with, I lacked confidence and didn't know how to apply all that I'd learnt to my coaching.
I needed a new way. I needed confidence. I needed to step out in faith but I also needed tools and formal training.
How did you gain confidence to coach as the new person you had become? 
I took the Residential Coach Training Leadership Development Programme by Destiny Coaching Ministries and The Kingdom Coaching Network.
It was challenging and extremely activating. There was a high proportion of practice vs teaching. I was impressed that Tina, the trainer, was willing to demonstrate. I had not come across that before. Many times on training courses the trainers do not demonstrate what they know but tell you about it. Learning from live demonstrations, showed me that Tina was authentic and knew how to do what she was teaching.
The format of learning was by demonstration, practice and then learning from practice. Pulling out the learning from this format was so helpful.
I was having my own encounters. I was getting more connected to my purpose. I was dealing with my fears. It was just as stretching as the previous 3 years at Bethel. I received the same level of self development again. It was like going to the next level after Bethel, a natural next step. It was amazing to spend a year going deeper.
Before the training I lacked confidence in me as a coach. Now I know I have the tools and my confidence has grown so much! This came through the encounters with God in the training, from becoming sure of my purpose and knowing who I am in God.
Coaching someone is still a big step of faith. Every single person you coach is different and a different approach is needed. You always need to hear from Holy Spirit and to chose an appropriate coaching tool.
I know I am here to help people with their identity. Its really about a combination of technique and faith.
What does the future hold for you? 
Now I am in a place where I've had the courage to put both feet in. I have invested my life to coach people into their destiny. One day I'd like to equip other coaches to do the same.
God has shown me that coaching is an important tool to empower the Body of Christ. It's an expression of church. It's how Jesus operated. I am excited about equipping the Body of Christ.
The network and community that I am now in via Destiny Coaching and Kingdom Coaching Network is extremely important itself. It's a privilege to be with a bunch of coaches who are for each other and want to see the Kingdom come.
A culture is being created that expresses love.
Click here for more information on the Residential Coach Training Leadership Development programme. 
Since training, Marianne is now flying in her coaching. She is seeing transformation on many levels with her clients. Here are some of Marianne's client testimonies:
https://destinycoachingministries.com/divine-partnership-in-the-work-place/  – Matthew a business owner finds a whole new way to connect with God in the way he runs his businesses.
https://destinycoachingministries.com/living-from-a-new-perspective/ – Marianne coaches Mandy through major mindset shifts in her leadership, as an international events director, after Mandy attends the Destiny Activator and later goes on to train as a coach.