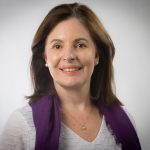 Case study of how coaching brings relational, spiritual and leadership transformation to Mandy, an International Events Director
Mandy Connolly is a dynamic, high capacity leader who works as, Head of Guest Communications, Merchandise and Systems, co-ordinating events in South America, Russia, Brazil and Europe for an established international events management company in London. At the end of October 2015 she attended a What Next? workshop held by Destiny Coaching which started a life changing journey of discovery and transformation that has bought breakthrough in her work, her personal relationships, her leadership style and in knowing her strengths and purpose.
Discovering life coaching has released new hope, boldness and focus for Mandy, moving her on from a difficult point in her life where she had begun to lose confidence and to think she was not good enough.
Personal Transformation 
Mandy described her first coaching workshop experience with Destiny Coaching as supernatural and spiritual. She was amazed by what God did. Mandy said: "it was both the worst and the best weekend of my life all in one!" Mandy began to encounter God that weekend like she had not before.
Mandy said: "God stirred my heart. A lot of deep heart issues were bought to the surface. I was able to connect with the heart of God and receive spiritual breakthrough. This connection with God changed me."
Mandy's Journey of Transformation
Mandy went on to start a programme of one-on-one life coaching with Marianne Fryer.
Mandy said: "Having the one to one coaching after the first weekend's workshop has been vital to me. Without this I don't know where I would be!". She continued; "It takes time, you won't just wake up a better leader. It's a process!"
Eight months into her process, Mandy says, "the breakthrough has been finding out what I'm good at and discovering my purpose in life. We're not fully there yet, but I'm on that road!"
"God has made me with strengths and I want to focus on those. My direction in life is different now. God has taken me to a deep level, changing my heart and attitudes."
Mandy realized one of her dreams is to start a business that helps people and she has started to think about future plans. Following this discovery this year Mandy joined the Destiny Coaching Online Coach Training School. "I've always known that people are the most important thing to me. Without each other we can't do anything. Having started training in coaching I realise why!"
Mandy has found the coaching training to be "beyond her expectations" and she loves the tools she has learned. The training programme has helped her become more self-aware, more empowered and to learn how to empower others in a profound way.
Mandy's Leadership Development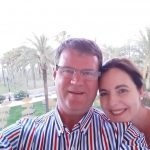 Mandy has also noticed a change in how she approaches her daily life and how she interacts with the people around her. "It has given me tools in my marriage and helped me to understand and deal with family relationships differently. I've become a better support to my husband."
The power of coaching has also overflowed into her workplace and enabled Mandy to become a more empowering leader with a more motivated and productive team. Mandy's work/life balance and that of her team has dramatically improved. Her weekly schedule has changed, with time now set aside for pursuing personal dreams that have been re-awakened, as well as stewarding her work in a more productive way.
When Mandy started on her journey with Destiny Coaching, she felt she didn't want to continue her job. She was dealing with challenging work relationships. Mandy hoped God would reveal what a new workplace could be, but has found that life coaching has released a completely new perspective for her. Mandy beamed as she said; "it doesn't matter who you are, you are still a child of God. This understanding, has made a huge shift in my most difficult work relationship and my attitude. It's a shift in my understanding and looking at (people) from God's point of view."
Coaching has given Mandy relational tools such as asking powerful questions and self-managing. "I've noticed a huge change in the way I am at work. The 'enemy' doesn't get to me anymore. If you are aware of what frustrates you, you can almost deal with it before you react. This has stopped me from being offended and upset. I have got to the point now where instead of being offended, I can actually thank the very person who previously offended me, for bringing me what they have!" Mandy leads with confidence instead of insecurity now.
Mandy has discovered how to play to more of her own strengths, and how to better build on her team's strengths. For example, by adopting a more positive leadership style of celebrating successes and progress, instead of looking at what is not being achieved, more of a culture of trust has developed in her team. She has watched her team become more productive and motivated. "I don't have to be everything and know everything as a leader. (I am starting to) empower my team to the point where they enjoy their jobs and I can see them taking ownership.  I don't need to say, 'have you done this yet?' I can just check in on how they are doing and support them every so often." She finds this very freeing and sees her team thriving in a way it hasn't before.
Mandy is continuing to have one-on-one coaching and will graduate the Online Coach Training school in July 2016.
Just the day before our interview, Mandy was approached by a younger leader who wants her to coach and develop him. She sees her dreams starting to unfold and looks forward to what doors God will open in the future as she continues to pursue Him. She is excited to see where this takes her.