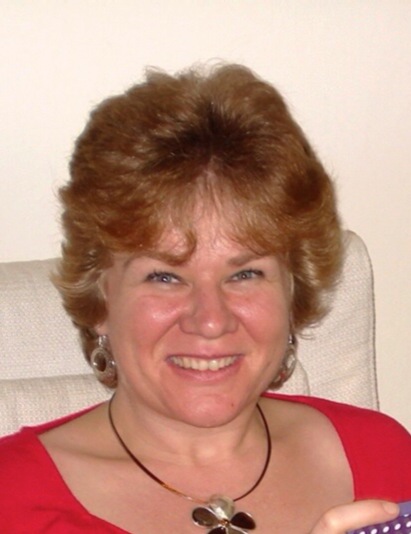 Profile on one of our licensed coaches – Sandy Schultz
In 2008, Sandy was diagnosed with post viral fatigue which shortly developed into Chronic Fatigue Syndrome (M.E.). This diagnosis came at a time when she was facing many challenging personal circumstances. Sandy's life as she had known it came to a halt. She went from living a vibrant professional working life in business, to 'survival mode'. Sandy had to stop work altogether, with her life diminishing to the sofa.
Sandy celebrated days when she could just get up and do simple things like washing the dishes.
After 4 years of this, she started to have short bursts when she felt better, but these were very short lived and she would need to retreat and go back to bed rest to recover.
In 2012, Sandy felt well enough to attend a coaching workshop by Destiny Coaching called Understanding and Growing in Your Calling. Sandy was blessed by this workshop. She encountered God in a fresh way through the workshop exercises and guided encounter times. Sandy felt drawn to the world of coaching, but didn't fully know why. In November 2014, she received an invitation to the Destiny Coaching's Coach Training Programme. Sandy was interested but had little or no money and was unsure that her health would allow her to undergo training.
After praying the Lord gave her a strategy. In faith Sandy responded and asked Destiny Coaching about the possibility of doing the training course and offering work hours in return for fees. So after 6 years of ill health and not being able to work, Sandy started an intense training programme as well as part time work with Destiny Coaching!
During the Coach Training Programme, as everyone learnt by seeing coaching demonstrations and then practicing, Sandy was coached and coached others. Old mind-sets that she was carrying were challenged. Sandy said: "Without knowing it I was being challenged in my thinking about life, and being intentional about steps I could take to change things."
Sandy made a decision to fully apply herself to the programme and soon a lot of her life started to look very different. Sandy said, "I found myself part of an amazing community. We were all stretching ourselves and embracing change."
"I had a blank slate," Sandy continued, "I had no ties, I fully realised the UK was my home (Sandy is from Zimbabwe), I had choices."
How did you move from being so ill to being able to work?
"Starting working again was not too difficult. I was doing something I felt passionate about and this made me want to live my life. Seeing so much transformation in others and myself as the months went by, bought me alive."
"I learnt how to re-balance and re-juggle. I started to recognise what I could and could not do. I realised more quickly when I was doing too much. For example, managing events stretched me a bit too far. I was working and training though for the first time in 6 years!"
What happened next in your healing journey?
"I went to a healing meeting in London being led by a team from Bethel church in July 2015. Ruth Moore, who led the meeting had been healed of M.E. herself, when hugged by Heidi Baker. She hugged and prayed for me." Sandy smiled, "the following month I set up and managed a 3-day exhibition, and had zero fall out! I was able to do more and more."
Where are you at today?
"I graduated the Coach Training Course, and decided to go all the way and become licensed as a Destiny Coach in November 2015. I am now thoroughly enjoying coaching people and am about to run an Online Coaching Bootcamp. I love seeing God's truth come and bring transformation through the style of coaching we do."
"My mind-sets are still being changed as I get used to the fact that I am fully healed. Coaching has increased my self-awareness and God awareness. I always thought nothing was impossible for God but now I'm actually seeing it. I have seen so many miracles on this journey, some big, others big to me, such as simply being able to get up at 8am each morning."
"Physically, now I hardly ever have any pain whatsoever and if I do it's not chronic fatigue or fibromyalgia. If I get tired it's because I've done so much!"
"Spiritually, coaching has taught me via encounters how to identify access points to The Lord. Emotionally, I'm quicker to recognise my negative feelings and flip them! I have more emotional resilience."
How clear do you feel about your calling and purpose for the future?
"The Destiny Coach training gave me structures to start to put the puzzle together. I don't have the full picture yet, but I have a vision and I feel confident that I am walking towards my calling and purpose."
"I feel so different about the future. I see it as a huge adventure. I feel excitement, expectation and a zest for life!"
What advice would you give someone considering having coaching or training in coaching?
"Take the first step! Be brave! Be confident in The Lord and His ability to work His plans through you."
If you are interested in having Sandy coach you contact us and she will connect with you.
If you are interested in attending Sandy's Online Coaching Bootcamp and learning more about her story as well as being released into your destiny: –
Destiny Activation, What Do I Do Next? runs on 8 consecutive Monday evenings 7pm-8.30pm UK time from 1st Feb 2015.
More information and bookings.