We are aligned with this network and its values. Tina Southgate co-founded the Kingdom Coaching Network with Martin Flack in 2013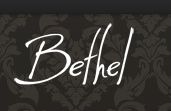 Our coaching programmes are influenced by teaching from The Bethel School of Ministry and The Bethel Coaching Programme. Our workshops and coach training has been taught within the School and at Bethel church where we maintain relationship.
We are currently developing this page and have many other partners and supporting organisations to add.