As a ministry we are committed to training, licensing and supporting an army of coaches who specialise in destiny coaching and who are able to lead and release many into their God given unique purposes.
All of our coaches
Are committed Christians
Have graduated from our 7 month Coach Training Programme (which follows industry accreditation, ICF, protocols)
Have attended additional advanced facilitator training to deliver our specialist programmes
Are regularly supported and mentored by our ministry
Are licensed to deliver a minimum of 1 of our destiny activation programmes to groups, via online bootcamps or 1 to 1
Have had a broad coaching experience
2015 is our first year of licensing Destiny Coaches!
To check out forthcoming programmes that our coaches are running go to scheduled events. If you are interested in 1 to 1 coaching from any of our coaches please contact us. We can also match you with a coach if would like.
Our Licensed Destiny Coaches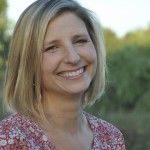 Marianne Fryer
Marianne has a background as a professional coach, running her own career coaching & mentoring company in the UK. She is a natural leader and visionary who is passionate about bringing focus and purpose. Marianne has worked with a great variety of people, leading small teams in different contexts, including corporate and ministry. Marianne's style brings great faith and expansion of thinking. Marianne has attended 3 years at the Bethel School of Ministry, in Redding, California and has worked on team at Destiny Coaching. Marianne brings a unique blend of marketplace experience alongside ministry and charity work, including a years internship with 'Heaven in Business', based at Bethel Church.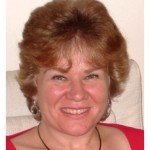 Sandy Schultz
Sandy is a gifted coach with natural instincts and creativity which enables her to get to the heart of the matter. Having had her own life transformed through participating on our Destiny Coaching programmes and having experience working on our team, Sandy brings confidence and a fresh, enthusiastic perspective, grounded in wisdom and maturity in The Lord. Sandy's personal testimony of receiving complete physical healing from chronic fatigue, through her journey of discovering her own purpose and calling, releases great impact and encouragement. Sandy's style uniquely blends a spirit of play with keen prophetic insight. Sandy is originally from Zimbawe, but has spent most of her adult life in the UK.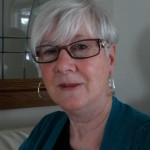 Marion Judson
Marion is experienced in coaching, pastoral work, teaching and healing ministry. Having received breakthrough in revelation of her own purpose at a Destiny Coaching Ministries programme, Marion brings an impartation of great faith with a passion to see the treasure in everyone revealed helping them become all they are meant to be, knowing their purpose.  Marion brings a grounded, mature wisdom, sensitively creating space for people to be released from stuck places and empowered. Marion attended Bethel School of Ministry in Redding, California for two years, is originally British, living in Hamilton, Canada, for the last 48 years. She is blessed with two adult children plus spouses and six amazing grandchildren.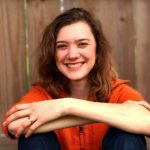 Hannah Ruth Miller
Hannah Ruth is a professional life coach licensed with Destiny Coaching Ministries and working with the Destiny Coaching Core Team since 2014. Hannah's creative and adventurous heart makes her sessions a safe place to discover what's possible with God. She is an associate pastor and gifted worship leader at Reach Out Church and Ministry Center, Ithaca, New York. Hannah has a passion to see all ages walking in their identity and purpose. Gifted both as a leader and an experienced destiny coach, she brings great faith and insight in the areas of discovering your giftings and destiny.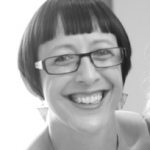 Melanie Perry
Melanie is an experienced leadership coach, mentor and organisational trainer. Melanie has delivered team training within the public sector around change & conflict management, understanding strengths and relationship dynamics, alongside years of serving on church leadership. Melanie and her husband have delivered many programmes including discipleship training. Melanie brings confidence, fun and spontaneity in her style of delivery. She is passionate about coaching identity and worth with a kingdom perspective, helping people find their strengths and purpose. Melanie is also passionate about building an empowering culture, coaching established mature leaders and raising up the next generation of leaders.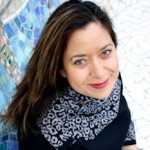 Tina Southgate
Tina, founder of Destiny Coaching and co-founder of The Kingdom Coaching Network, is a professional leadership coach, coach trainer and mentor. Tina has written the Destiny Coaching Programmes, based on her extensive experience as a professional coach running her own UK based company and her experience of attending Bethel School of Ministry in Redding California for 3 years. She travels speaks, writes and delivers destiny coaching programmes to leaders and organisations internationally, whilst maintaining a small handful of 1 to 1 clients.  Tina's style is 'gently assertive' bringing powerful revelation and insight, with maturity along with easy connection to The Lord and an attitude of play.
Licensing Coaches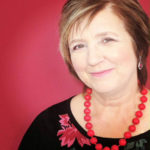 Jacqui Goodier
Jacqui's years of diverse experience includes working across different cultures in counselling, Bethel Sozo inner healing ministry and pastoral leadership. This gives her a solid understanding and strength as a transitional Destiny Coach. Her passion is to help people discover their 'why', gaining clarity of purpose by experiencing deeply transformational coaching. Through guided transformational connections with the heart, her discovery process ignites passion and understanding of purpose, activating and opening the way forward. Jacqui works with leaders desperate for change from many sectors including technical, creatives and business. Having spent 23 years in South Africa and relocating back to England, Jacqui has personal insight into the challenges and opportunities of change.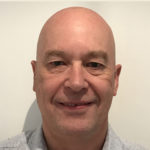 Chris Goodier
Chris is a transformational Destiny Coaching graduate within the personal development arena, primarily focused on spiritual coaching of the heart. He is passionate working with people who are intentional about living in their purpose. Chris has many years of diverse experience including teaching, working in the computer software industry and pioneering his own company. Chris has mentored and coached many people in their careers. He has gained personal insight into the challenges and opportunities of change and cross-cultural difference after spending 23 years in South Africa and then relocating back to England. Chris has been involved in church and pastoral leadership, and since 2009 has been a lead facilitator in Bethel Sozo inner healing ministry at his local church.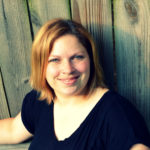 Natalie Vincent
Natalie Vincent is a spunky, joy filled life coach, ready to take you on an adventure through CREATIVE EXPLORATION and ENCOUNTER LED DISCOVERY. She's a passionate daughter who wants to see everyone walking fully and passionately in their KINGDOM IDENTITY AND PURPOSE. Natalie loves working with people to unlock the amazing DREAMS they have inside of them ready to be DISCOVERED! She works with clients ready to take that next step towards what truly makes them come alive. Natalie, coaches many different types of clients online from her home in New York State, where she lives with her husband and children.

Joy Ahearn
Joy has experienced for herself the freedom and confidence which comes from discovering your God-given identity, gifts and heart, and has a passion for helping others to discover this for themselves. With experience in youth work and church leadership, having completed the Destiny Coach Training programme in 2016, Joy is actively seeking to express the heart God has given her through coaching and writing. Her desire is to help everyone discover the gold that God has put in them through providing a fun, relaxed and safe coaching environment. Joy loves being an aunty to her nephews and niece, great-nephews and great-nieces and her godsons! She also loves drinking tea, at home in Surrey, UK and relaxing at home with her cat called Glory!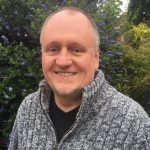 Dave Adkin
Dave graduated from the Destiny Coach Training programme in 2016. He has a background in marketing services and has extensive experience of leading and managing teams in the charity, not for profit, SME and corporate sectors. Dave's heart is to see individuals and their organisations find and unlock the gold within them and to encourage them to gain breakthrough to their Kingdom identity and purpose. He brings humour, wisdom and prophetic insight to the coaching process. Dave is a fellow of the Chartered Management Institute, is married with children and grandchildren and supports West Ham United (UK)!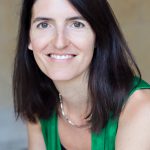 Kate Greenstock
With many years experience of coaching transition and purpose, as a Certified Professional Coach, Kate trained in our Kingdom coaching style and joined the Destiny Coaching team in 2016. Kate is a coach that will go places other coaches can't reach! Her strength as a coach lies in her open, straightforward style, creating the 'climate' for deep challenge and creativity alongside playfulness. She loves to help people reimagine their work in the context of their whole life, strongly believing that that we are brilliantly unique and crafted for a purpose. Kate's wonderfully diverse experience of living and working in Japan, Iran and UAE (as an English lady), working both in the market place and running powerful courses on relationships with her husband qualifies her to facilitate breakthrough in destiny coaching.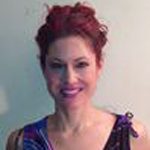 Emma Wright 
Emma is a uniquely creative and engaging coach with a natural skill and passion to walk closely alongside clients, listening insightfully. Her coaching brings deep revelation, heart encounters and breakthrough.  Emma joined the Destiny Coaching team of coaches in 2016. She has a passion to see others released into the freedom of who they are meant to be! She unleashes creativity throughout her coaching, always bringing a bundle of fun to her work with groups and individuals. As a pharmacist, dance teacher, children's performing arts leader and inner healing team leader, Emma intentionally lives out her life message. Emma is also a qualified Myers-Briggs® practitioner and can offer this to clients.
ggg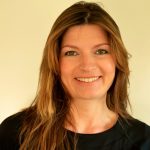 Kathy Bell
Kathy graduated the Destiny Coach Training Programme in 2016, as an experienced life coach establishing her own health and lifestyle coaching business in 2003. Kathy's radical experience of coming to faith in 1993 has taken her on a transforming journey from a life of trauma, dysfunction and illness to one of healing, restoration and joy.  Kathy's energetic zest for life, restored by our heavenly Father and her empathetic and compassionate approach to helping people find their true identity in God's Kingdom, provides her clients with confidence and acceleration to become the person God has destined them to be. Kathy is a mum of two grown up boys, living in Bournemouth, UK. She has authored Mind and Body programmes in the areas of food relationship issues and lifestyle, now bringing expertise in the area of life purpose, identity and calling.
ggg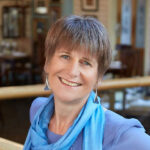 Jenny Hewett
Jenny is a coach with a heart to see people awakened to more of their potential, discovering for themselves how God sees them. She loves seeing people being set free from previous limitations and growing in their intimacy with God through encounter. Jenny completed her training to be a Destiny Coach in 2016. Jenny brings a unique style of prophetic encouragement taking people through deep encounters with their own heart and God's heart for them. She thrives working creatively with The Spirit using visualization. Jenny has a science and teaching background, is experienced in ministering inner healing, leads an intercessors team at Bath City Church and runs prophetic workshops. She loves traveling and countryside walks, alongside being a wife and mum of four adult teenage children!
ggg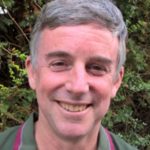 Ian Simpson
Ian loves to work with people to enable them to gain insight into their God given destiny and the freedom to achieve it. He has a heart for peace and joy lived out through family and community. He is an enthusiastic encourager and a perceptive listener with a patient but focussed and purposefully explorative coaching style. He is keen to ask the Holy Spirit to bring new creativity, perspective, and wisdom to all situations.  Ian is married with four adult children and has had a long career in senior management in engineering led industries. He completed the Destiny Coaching Training Programme in 2016.
ggg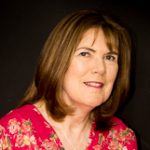 Debbie Jones
Debbie is a professional coach, running her own coaching business since 2008 and graduating from the Destiny Coaching Programme in 2017.  Debbie's heart is for people to discover and step into their true identity and purpose.  She is passionate about empowering people to move forwards with calmness, clarity and confidence, overcoming any fear or limiting beliefs.  Debbie has worked with a wide variety of people and groups both in corporate and in ministry.  Debbie's background is in IT and Business Change and has extensive experience of encouraging, inspiring and developing individuals and leaders.  Debbie's experience has been gained in the UK and the USA and also draws on her ministry and her passion to see people walk in healing and wholeness. 
Nicky Miles
Nicky is passionate about seeing people live out their lives to the fullest!  She loves to help equip people and find out who they are and what they were designed for.  Nicky, originally trained as a teacher, has completed several coaching training programmes, both here in UK and in the USA, graduating from Destiny Coaching Programme in 2017.  She is now a fully trained, professional life coach and loves this new career path! Nicky specialises in life purpose coaching, helping people find and explore their calling and identity – who they were made to be.   She is also passionate about coaching the teaching profession, relationships and the journey through singleness.
ggg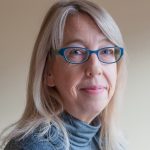 Debbie Goddard
Debbie is a coach with a passionate conviction that every single person has a God-given value, identity and purpose. Her desire is to help people walk more fully in this. She brings breakthrough through coaching to a wide diversity of people. Her patient and gentle but firm style creates an environment in which people feel safe. Being a prophetic person, she naturally entwines the prophetic into her coaching, helping people receive powerful revelation as they listen to God and encounter Him deeply in new ways. Debbie completed the Destiny Coaching Training Course in 2016. Her background includes counseling individuals and families affected by addiction, 20 years of working as a prison chaplain to young men alongside overseas mission work.
gggg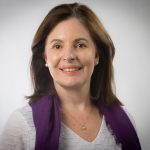 Mandy Connolly
Mandy is a coach, leadership trainer and public speaker who enjoys working with small to medium businesses on leadership collaboration and processes. Mandy works one to one with people and in groups. Her passion is achieving the extraordinary from the ordinary through collaboration. With an extensive 20 year corporate career in international event management and other areas such as IT training and retail her passion is building successful teams, implementing robust processes and building on people's strength's through coaching and mentoring.   She strongly believes that God's way of leading will allow businesses to prosper.  She completed the Destiny Coaching programme in 2016, is a certified John Maxwell coach, trainer and speaker as well as a certified DISC (Personality insights) trainer and coach.
ggg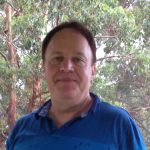 Gerrard
Gerrard is passionate about seeing leaders and organisations step into their full potential through realising their kingdom identity. Gerrard's enjoys journeying with hungry leaders activating them into their fullness of purpose and vision. He naturally draws on his deep spiritual insight to bring fresh revelation, helping leaders strategically align themselves with their divine purpose, through deep journeys of the heart, mind and spirit. Gerrard has been involved with Destiny Coaching since its inception and now works full time as part of the leadership team. . Gerrard also leads BlueDoor, a fresh concept in Christian fellowship. Gerrard's career background has included him working internationally on new technologies in IT, film and sound. He is originally from Australia, now suffering UK weather having married a Brit.
We have many other coaches that we are in the process of compiling profiles for.