We offer a variety of advanced coach training and mentoring programmes for coaches who want to progress their professional coaching skills, their kingdom coaching skills, to get accredited or coach for income (build their client base).
Destiny Coaching specialises in providing highly transformational coach training in 'kingdom style coaching' which engages spiritual encounters, coaches identity, life purpose and activates creativity in the growing process.
This coaching style is unique and in depth and in some ways an art. In order to help you develop these skills we offer many different short courses, longer more in depth courses, mentoring and a licensing process.
ggggg
For our Coaching Graduates and Current Students Only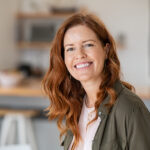 ****NEW**** Coach Development Bridge Program
5 x ICF Observations in a Small Group
For students of Destiny Coach Training programs that wish to upgrade their training to ICF approved training hours
Whatever year you took our Coach Training it is now possible for you to pursue an ICF credential using that training. All you need to do is to take this Bridge Program. This will upgrade your training to our current approved Executive Certificate in Co-Creative Transformational Coaching. The amount of hours you will be awarded will depend on which format you took your original training in. There are videos and webinars available detailing how many ICF approved training hours you will receive depending on which year and which format you took our training.
£550 / $770 USD one off payment
Installment Plan – 3 x monthly payments of £187 / $267 USD
jjjjj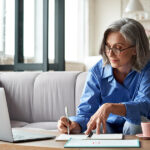 The Online OnDemand Subscription for Alumni
Get serious. Get more.
Unlimited Access to Core Curriculum Online On-Demand teachings.
Have access to the complete five phases of the Destiny Coaching Core Curriculum to help you progress, refresh and learn more.
The ENTIRE curriculum is included, plus hours of additional material, previously not taught via live courses and now available OnDemand at your fingertips to access anytime. The library includes dozens of full length, sample coaching demonstrations, teaching videos of everything you learned and more, including best practice tips and tools.
£125 per month / $163 USD per month
jjjjj
Coach Mentoring
Applicable for any coach trained or in training and Licensed Destiny Coach and Accredited Kingdom Coach pathways
In order to help you develop your skills, and complete your certification and licensing requirements as a 'Destiny Coach', 'Kingdom Coach' or Certified Co-Creative Transformational Coach, we offer 2 ways for you to receive observational mentoring on your coaching.
We offer 1 to 1 mentoring to help you take your coaching to the next level. You simply send us a 30 minute recording of one of your coaching sessions and we will listen to it and follow up 1 to 1 with you to provide feedback and mentor you on your skills. This will give you an indication at what level you are coaching at and where to develop and grow.
We also offer a set of five observational sessions in a small group of 3 students and a mentor via zoom. Each session each student gets to coach and be observed and receive feedback, as well as a written feedback form completed by the mentor.
Pre-Requisites: Coach Training Leadership Development Programme – Online or Residential or enrolment on the Certificate in Co-Creative Transformational Coaching
jjjjj
jjjjj
Licensing and Accreditation Options for Our Coach Training Graduates
This video outlines 2 pathways that are available for our Coach Training Graduates: https://vimeo.com/242812604/03ceb2b982
jjjj
Licensing Programme for Coach Training Graduates
Destiny Coach Pathway
Learn how to take coachees on a deep journey of discovery and breakthrough by coaching them through our Destiny Activator programme. By the end of this training you will be able to take people through the Destiny Activator programme in your choice of formats, either 1 to 1, in a small group online or 'in person' or via a 2 day workshop. This training is ideal for those who want to deepen their skills in life purpose development and activation. It is a requirement for those wanting to become licensed as a Destiny Coach under our ministry. This training is currently being adapted from a face to face 2 day training workshop to an entire online program.
Training will include 2 training days worth of training delivered online via interactive online classes, 1 to 1 mentoring to develop your to deliver group based programs, printed facilitator manuals and access to a facilitator's online resource area which includes further training videos along with ongoing support to help you run programmes afterwards.
Pre-Requisite: Coach Training Leadership Development Programme – Online or Residential or completion of all five phases of either of the Certificates in Co-Creative Transformational Coaching and attendance at a Destiny Activator Coaching Program
Cost: approximately £430 + VAT (this price is currently being reviewed)
Dates: Exact dates to be released for approx November 2021 – please contact us to indicate your interest
Course enrolment deadline: 6 weeks prior to training
(The 6 week prior enrolment deadline that is set is important as you will have pre-course work to complete before the training days)
You will receive courseware 1 month before the training and will be expected to prepare for the 2 days training (estimated prep time you will need to allocate is 3-4 hours)
ggggg
ICF (International Coach Federation) Credential
"The International Coach Federation offers a globally recognised standard in coaching. Even though becoming credentialed by this industry body is an option not a necessity, ICF do offer a robust process of approval which is excellent and is definitely recognised amongst everyone in the industry. Our Executive Certificates are approved by the ICF and therefore give you approved ACSTH ICF hours
Our coaching model, which uses a deeply spiritual process and coaches at a heart level, as well as providing a comprehensive toolkit to enable people to clarify identity and purpose in many areas exceeds that which is required by ICF. Many coaches accredited by ICF do not know how to coach in the style that we teach and are not equipped with as many tools. Many consider our training an advancement on what they have learned pursuing ICF accreditation.
So if you are an ICF accredited coach you will enjoy our curriculum as something fresh and new and different!
Currently on completing our course there are various industry accreditations that you can apply for. All of them without exception require case study evidence of paid clients as well as evidence of training.
To get ICF accreditation. Our Executive Certificate's provide ICF ACSTH approved hours. The ICF, will also require you to have 10 hours of mentoring with an ICF approved mentor and to complete 100 hours of coaching (70% of which must be paid). We are able to recommend programs for this, and will shortly running our own. You will also need to provide a transcribed audio recording of your coaching and complete the CKA online exam on the ICF website. These components along with paying the ICF application fee. (Approx $570) are all of your required components to get your ICF accreditation.
IF YOU ARE A FORMER STUDENT OF OUR COACH TRAINING WHO HAS DONE A COURSE WHICH WAS AT THE TIME NOT ICF APPROVED – CLICK BELOW FOR INFORMATIONAL VIDEOS ON HOW TO UPGRADE YOUR TRAINING