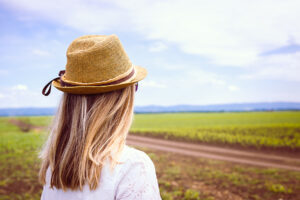 Did you know that you have your own very personal, incredible, life messages, packed full of wisdom and hope? 

Did you know that the world would be a better place, if you were to release your messages of hope, freedom and overcoming? 

Did you know that places in your life where you have experienced the goodness of God have also formed incredible messages in you?What are the messages of hope that God has formed in you? 

What are your key life messages?
What experiences have you been through that have formed messages of wisdom in you?

How could people benefit greatly from the hope and wisdom you carry?

I coached an amazing young man recently on film. He had a radically, life transforming time getting to learn his key messages that contained key themes that run throughout everything he does. 

His key life messages, just like yours and mine carry so much encouragement. They are powerful. They impart hope, freedom and revelation of how good God is. 
The Holy Spirit was very present in our coaching. We were both able to feel the presence of God. That's partially because our life messages are weighty. They are weighty with God's anointing, as they come from our testimony. We know from the Bible that our testimony has power. 

In Revelation 12:11 the Bible says, they overcame by the blood of the lamb and word of their testimony

Our life messages are a super weapon that we have all been given. With this super weapon, we can overcome all kinds of evil. That's why it's important to know what our life messages are! Once we have clarity of them and can articulate them, they become a powerful weapon in our hands. 

Being coached and coaching others on these messages is important. Once we have clarity we can be intentional about aligning our lives to give out our message in all we do. 

There is a world out there that needs hope, and wants to hear the hope inside of us.

Learn the life message coaching toolkit, to both coach yourself and others to understand, release and live out these life messages of hope. These life message coaching tools are contained in Phase 3 of our Coach Training Leadership Development Program. 

Within this training you can also listen to the powerful coaching sessions I did with Isaac, the young man I mentioned above (along with many other real life demonstrations).

To find out more as to how to learn this program check out the training program here: https://courses.destinycoachingministries.com/p/12-month-complete-online-programme

To hop onto a shorter online program to explore your purpose and get activated to new levels in it, check out our Online Destiny Activator programs here: https://destinycoachingministries.com/destiny-activator/