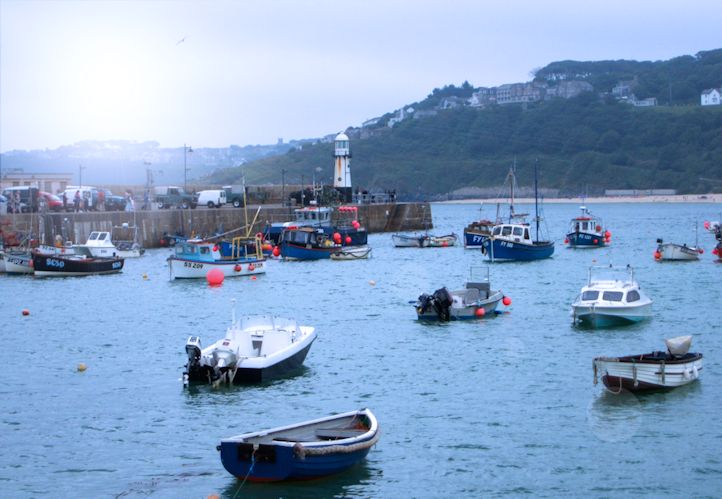 Yesterday, in a group discussion I was intrigued to listen to a couple of people who shared how God is revealing to them a vision for their life and how loved they feel because of this.
As a destiny coach I get to help people figure out their life vision and purpose. I have so many times seen the effect of people discovering and clarifying their life vision.  In fact just this week I watched a client's face light up and hope come back to her as she expressed she even felt excited again, by beginning to know what her unique purpose is.
How loved from God would you feel if He revealed more to you about your unique purpose on this earth? For me personally, going through the process some years ago and enjoying God continuing to reveal more and more of my purpose, has been a great source of peace, contentment, relief, of feeling special, chosen, content and truly loved. The unravelling of my life purpose has felt like unwrapping a precious Christmas gift, which was everything I wanted plus more than I could have dreamt of. It's the gift that keeps on giving to me as I continue to walk further along the path, and understand more deeply the complexities of how each and every part of me suits and responds to what God is revealing to me as the years go by.
As Bill Johnson says once you discover your own unique life purpose, your calling, your assignment on earth there is nothing else you will want to do and no one else you would rather be.
At the beginning part of the process which I take people on to find their unique purpose is to connect them with their hearts. There are so many ways in which I do this including a few such as looking at past experiences, assessing strengths and gifting, looking at passion and desire, awakening old dreams or creating new dreams. The process of destiny coaching firstly gives people permission to like what they like and to be free to create a vision from this place. The result is they feel incredibly empowered and motivated. But they also feel loved, because they realize that God is very interested in their heart and their desires. God is like your loving parent who wants you to have most happy and fulfilled life you can. He takes notice of your thoughts, ideas and dreams and affirms them.
The amazing miracle that I have seen happen time and time again after this first stage of coaching someone to connect with their heart is that The Lord comes in power and strength to back His kids up as they start to step into their vision. Resources appear, connections come about, and circumstances start to line up. In the process of all this happening The Lord also starts to reveal to them more. He expands the vision and shows them more about how it all fits together with His plans and dreams for them. This part is amazing as the jigsaw puzzle all starts to come together to form a picture that is way beyond what anyone could have dreamt up on their own. It's a picture that features both our dreams and His together, in perfect harmony, in ways that we could never have imagined.
He takes the best we have to give and makes it even better. I have literally seen this verse in action in many people's lives including my own:
Eph 3:20 Now to Him Who, by (in consequence of) the [action of His] power that is at work within us, is able to [carry out His purpose and] do superabundantly, far over and above all that we [dare] ask or think [infinitely beyond our highest prayers, desires, thoughts, hopes, or dreams]—AMP
Along the journey, He works on our hearts and slowly molds them back to His original plan for us. He refines and defines the vision more and more and turns it into something amazing and beyond our wildest dreams.  Please understand though to discover something beyond your wildest dreams you first need to know your wildest dreams.
So how can you experience Gods love more in this way? First stretch yourself to have dreams of your own and a vision for your life that is way beyond what you been able to create before. Then imagine, having the God of the whole universe behind you on that. Do you feel loved and cherished so far? Now imagine as you step out in faith towards this life vision, He will give you more, expand your vision and show you His dreams and plans for you taking everything to a whole new level.
When he reveals those plans, as people last night relayed, it's scary and way bigger than anything we could do alone, but it's also the vision that makes your heart, mind and soul come alive more than it ever has before. This is because it is a plan that you were made for. Everything about you was designed to fulfill this plan. It suits you more than anything else you could ever be involved in. It suits your strengths, personality, your intellect and capabilities. It becomes you living in perfect harmony. How loved do you feel that God spent time not just creating you but also creating the perfect life purpose and plan for you? His will is for you to live in the joy and fulfillment of walking in that.