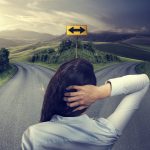 Since I have been coaching there is a theme that I have come across again and again when coaching Christians. It's a belief that our hearts are wicked and deceitful,  quoted directly from some Bible verses.
Why do we doubt life decisions towards things that we really desire? Why do we feel our desires cannot be 'the right thing', something that God wants for us?
Here are some of things I have heard:
"I deliberately volunteer to serve in church for things I don't enjoy, because if I enjoyed it, it wouldn't be serving would it?"
"I really want to get married… set up a business…work in fashion…travel….be an actress…. work in government…. but that is my desire not God's plan for my life."
"How can I be sure it's what I'm meant to do? How can I be sure that my heart is not being deceitful and wicked like it says in the Bible?"
Thinking that our hearts desires are not God's will, is a sad interpretation of the nature of God. If we don't believe that it is his desire to see our desires met, we have a limited view of the love that our heavenly father has for each of us.  Consequently, the way we read and interpret the Bible will create a filter of understanding that limits God's abundant love towards us. This limits our capacity to live out the full abundant life that he has for us, the very life that Jesus suffered and died in our place to enable us to have. Not being able to experience God's abundant love for us limits our potential to fully impact the world as we were created to.
As Destiny Coaches, this interpretation that our hearts are deceitful is one of the most frustrating misunderstandings that we have to deal with in Christian mindsets. It stops those we coach being able to step into all that God has for them.
Is your heart deceitful and wicked or does it carry the capacity to bring life?
Jeremiah 17: 9 says: The heart is more deceitful than all else And is desperately sick; Who can understand it?
We can quote Bible verses to back up this belief, but it's important to take each verse in the context that it is written. The passage that this verse is found in has a title at the top which says – The Sin and Punishment of Judah. My interpretation on this verse is that it is written about Judah a tribe that was in rebellion against God. They have at the point of this passage turned away from Him. The verse refers to what happens to our hearts without the influence of God in our lives. When we are not submitted to Him, we will be under the influence of evil.
The very next verse in this passage says that the Lord searches the heart and tests the mind to give every man according to his ways, according to the fruit of his deeds. Why would God search the heart and reward the fruit of his deeds, if the heart was totally wicked and nothing good could come from it?
Each and every other verse I have found in the Bible that talks about hearts being evil, deceitful, spreading strike, falsehood iniquity and evil, refers to people who are not righteous and are not submitted to God and following him.
What else does the Bible say about our hearts and what God thinks about them?
Firstly, the Bible tells us that it is good to have our desires fulfilled.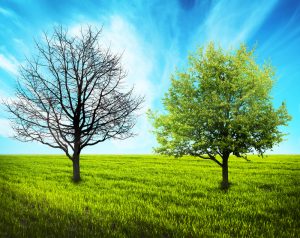 'Hope deferred makes the heart sick, but a desire fulfilled is a tree of life' (Proverbs 13:12)
This verse is talking about desires of our heart that are healthy and not evil desires that would be harmful to anyone, obviously!
This next verse shows us the value that God places on our hearts, not just the intrinsic value our hearts have in themselves but also, what comes from our hearts, e.g. 'life'!
Proverbs 4:23 – 'Keep your heart with all vigilance, for from it flow the springs of life.'
Other versions translate this verse that our heart decides the course of our life. This is how important our hearts are. They are precious and are to be guarded as they help us decide on the course of our life. Notice not our heads but our hearts.
This verse is also really important – 'Delight yourself in the Lord and he will give you the desires of your heart.' Psalm 37:4
Clearly, when we are focused on Him, enjoying him, desiring to follow him, the desires of our heart get formed and his desire is to fulfil our desires.
Some more verses provide evidence that the heart of those following God are not considered to be deceitful and wicked:
'Blessed are the pure in heart for they shall see God' – Matthew 5:8 – Obviously it is possible to be 'pure in heart'
'I have stored up your word in my heart, that I might not sin against you.' – Psalm 119:11 – This points to a process that storing up Gods word in our heart turns it away from sinning.
'I delight to do your will, O my God; your law is within my heart.' – Psalm 40: 8 – Evidence of a heart that is submitted to God with His law inside it.
'And he said to him, "You shall love the Lord your God with all your heart and with all your soul and with all your mind.' – Matthew 23:7 – How can a wicked and deceitful heart be capable of loving God? Clearly it can't, so more evidence that our hearts are not all evil.
To consider our hearts are deceitful and wicked it to doubt the work of the cross and what Jesus has done for us. Let's not minimize the incredible work of redemption and restoration that God has worked through the power of the cross, which includes restoring our hearts back to his original design.
2 Cor 5:17 – 'Therefore, if anyone is in Christ, he is a new creation. The old has passed away; behold, the new has come.'
There is so much more to be said about this topic, but for us to think our hearts desires are not to be valued, is a sad and limiting perspective on what we think our lives are all about as beloved children of God.
He is a heavenly father that wants you to have dreams and desires and he delights in fulfilling these. He made you to have desires that point you in the direction of your destiny and calling. When you follow these desires, you become more and more the person he created you to be.
This incredible adventure involves living in the spirit which we as sons and daughters of God we have been born into. The spirit lives within us, and within our hearts. If you want evidence that your desires are good and not 'fleshly' (or evil), take a look at this last passage, it clearly lists evidence of the works of 'the flesh' that are not of God. If your desires fit into this list, then they are desires of the flesh not your new born spirit. If your desires do not fit into this list, then they are good desires which God wants to fulfil and which he promises will give you a 'tree of life' when fulfilled!
Galatians 5: 15-26
But I say, walk by the Spirit, and you will not gratify the desires of the flesh. For the desires of the flesh are against the Spirit, and the desires of the Spirit are against the flesh, for these are opposed to each other, to keep you from doing the things you want to do. But if you are led by the Spirit, you are not under the law. Now the works of the flesh are evident: sexual immorality, impurity, sensuality, idolatry, sorcery, enmity, strife, jealousy, fits of anger, rivalries, dissensions, divisions, …