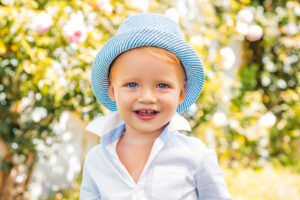 This month a theme on my heart with God has very much been, how do I partner with Him for the fullness of provision from Him to live out the vision that He has placed on my heart.
Here's some of my revelations on this subject: 
One of the characteristics of God I have grown to know and love is that with Him there is always more. There is always more provision, always more to journey, to grow, to learn, to enjoy. There is always more to expect and to celebrate. There is always growth of the vision He has given. There is always more to trust Him for.
I have grown to both love but not always find easy that He stretches me again and again. Just when I think I have reached a place of maturity or comfort or a place of any kind of 'knowing', He reveals more and I realise how much more there is to learn, to grow into and to understand.
God's infinitive nature, His generous nature, His abundant nature is such a part of who He is. It comforts me to know there is always more.
These past few months, I have consciously been diving deep with Him to learn how to partner with Him more, to trust Him for provision for the vision He has put on my heart.
It's been an exciting journey and not what I expected. The simplest of truths tend to be the most profound. The biggest most important revelation has been the need to constantly step into 'childlike' trust.
Although simple, this is not as easy as it sounds! It doesn't mean, I've learned, to simply stop trying. I have learned that it involves spending more time with God talking to Him about what it is I am trusting Him for.
It has also involved learning to receive, just receive from Him. It has involved accepting His wisdom.
As I have stepped more and more into a childlike trust, letting go of feeling the responsibility, letting go of feeling an undue burden that my efforts will solely decide the future, the results have been amazing! More peace, more fun, more engagement and more provision of so many things has come.
This 'letting go' has not meant opting out, or giving up, under the guise of 'leaving it all to God', but rather self-coaching and separating out unhelpful beliefs. I've let go of feeling responsibility that is not mine and have actively been giving these areas to God one by one.
After this the journey, reengaging with work and everything has been happening in a completely different way. The new way can only be described as approaching everything with a sense of play. Letting God be God and becoming a true child of God. This has literally switched life and work from feelings of duty and responsibility, to everything being fun!
The co-labouring part of partnering with God in everything is also becoming easier. It's a game. He doesn't need me, He chooses to work and share life with me because He wants to, not needs to.
Some interesting revelations have come from this new way of being and new way of living. I cannot say I'm 100% there yet, but the glimpses I am enjoying more and more of are totally worth it!  
As I let go of feelings of pressure on timing, pressures of feeling responsibility for things, I can feel myself re-engaging with my heart. I am feeling more of what He has put in there. The Bible says the heart is the wellspring of life and all flows from it (Proverbs 4:23). Being more engaged with my heart is a very good thing. I believe I am becoming more authentically me. This is how I want to live, always.
God's got me. I know it. I become more and more sure of it every day. Be encouraged that God also has got you, more than you know. 
Here's a few coaching tips to help you coach yourself into your place of authentic peace. Peace for provision and for all the greater things that God has for you.
STEP 1 – Ask God: God show me where I have taken on responsibility for things that are not mine, but yours alone.
STEP 2 – Write a list of anything that you feel slightly or greatly anxious over. E.g. Situations that need resolving, provision for the future, health concerns, help you need and don't have, desires that you have unfulfilled……. anything that comes to mind.
STEP 3 – Once you have everything out, look at it and decide to put responsibility for all of it in God's hands.
STEP 4 – Write to Him telling Him that it is all His now! This is a formal step that's important, a handover procedure! If you have done it before, laugh about that with Him, and commit that this time, you will let Him have it properly and you won't take it back or try to micromanage things!
STEP 5 – When you feel you have well and truly handed it over to God, next, ask Him: Ok show me God what part you want me to play. Give me wisdom every day to know what role I play in any of this. (This is the co-labouring part)
STEP 6 – Now journal the desires of your heart. What do you want your role to be in any of this? (God speaks to us through our desires, but He also likes us to express what we really want)
STEP 7 – Tell him what you want.
STEP 8 – Make a plan to progress in this way, asking God to show you a red light if He wants you to progress things in another way.
Now you can enjoy working out your special role, rather than believing it is all yours and rather than taking on too much responsibility. God can be God and you can work with Him, allowing Him to show you what your part to play is.