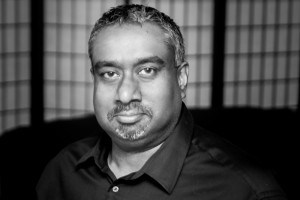 In Spring of 2014 Rajiv's wife encouraged him to try some life coaching to help him out with a transitional point in his life where one job had ended and he was deciding which direction he wanted to go in.
With a wealth of experience in management in industry, Rajiv had ideas, but also felt limited by circumstances and responsibilities. Rajiv had no expectations about what coaching would bring him, but just an attitude of 'lets try it!'.
In less than eight months from starting coaching, ideas that were conceived and developed in the sessions have led Rajiv to pursuing something much bigger than he expected and bringing him in line with his purpose and calling. At the end of 2014, just 8 months from when the coaching started, Rajiv Patnaik set up and is now CEO of Zedbridge, a non profit organization.
Coaching helped Rajiv to develop an amazing vision and activate it!  This new organisation's mission is to transform education in under resourced schools in India and other deprived areas of the world.  Rajiv's organization links these schools with quality, value driven teaching through technology.
Take a look at Rajiv's video explaining his amazing world changing vision and partner with him.
.
Rajiv describes the journey towards becoming a world changer
Rajiv explains; "It's very easy to put yourself in a box and and let the box define what you can and can't do, what coaching bought me was to dream beyond the box."
He continues; "an early breakthrough point for me, was an exercise where you got me to simply write my dreams.  This made me think about my vision and where I really wanted to go. I learned that my circumstances right now are not going to define the rest of my life. This along with great questions, unlocked my thinking and helped me to think beyond existing blocks"
"I could dream about what was really on my heart and this activated me into small steps like coming up with a name and logo. This bought what had seemed impossible into a real tangible reality. Writing it makes it real!"
Thinking about dreams gave Rajiv hope, which he did not have before. Rajiv says; "Coaching helped me to see that you have to go after your dreams".
How do you feel now you are working on something you feel passionate about? 
"I have never felt so much joy.  I am enjoying the season I am in, even though its completely chaotic and I don't know what's going to happen. I wake up in the morning and I'm just alive! You can't explain it. I couldn't think of anything else to do right now in my life than this. I think and dream about what we are building with Zedbridge. It consumes me! It has meaning and purpose to me. If someone asks me what I do, I could talk about it for 3 hours!"
Life Coaching has launched Rajiv into his life purpose and given him a life vision.
Rajiv's recounts how coaching released what was inside of him.
"Coaching wasn't you telling me what to do, it was about asking the right questions. We all have answers in ourselves.
Prov 25: 2 talks about how it is the joy of God to hide things and joy of kings to seek them out.  God has given each of us the resources to go after our destiny and purpose, whatever he has created us to become. We have it all in our brains but like the internet its all kind of 'smooshed'. We have the data in there. Being asked the right questions from a trained coach helps pull all the stuff out of us.
God's gave me this vision for education. Coaching bought up significant heart issues which I worked through to help get me out of the box I was in. I have worked through things close to my heart and connected to my desires to take forward what my father started. Now I have clarity on how I will outplay this vision. How God uses this vision for His glory and honour is His responsibility!"
What would you say to someone considering Destiny Coaching?
"Go into it with no expectations. Allow God to use it! Be vulnerable and realise that God can use it to make you more of the person he created you to be. You will be surprised!
God used it to change my life! It almost caught me off guard!
The big learning for me is that reality is not what it always seems; your decisions should never be based on things that may prevent you from succeeding right now. You have to dream beyond that box! You have to really look to see what God has given you as dreams and desires and you have to go for it, irrespective of what is holding you back!
I have learned that we all have the resources for what God wants for us. Life coaching helped me realise this. You need someone to help get this out of you!
Always make sure that you don't let the things around you limit your thinking! If you want change you have to be ready for change yourself.
I am totally for life coaching now! I have seen so much that has happened in it. You are enabling people to become what they are created to be through destiny coaching."