We offer a variety of advanced coach training and mentoring programmes for coaches who want to progress their professional coaching skills, their kingdom coaching skills, to get accredited or coach for income (build their client base).
Destiny Coaching specialises in providing highly transformational coach training in  'kingdom style coaching' which engages spiritual encounters, coaches identity, life purpose and activates creativity in the growing process.
This coaching style is unique and in depth and in some ways an art. In order to help you develop these skills we offer many different short courses, longer more in depth courses, mentoring and a licensing process.
ggggg
For our Coaching Graduates and Current Students Only 
jjjjj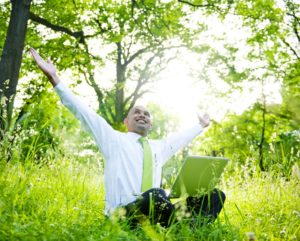 Kingdom Leadership Webinars with Guest Speakers
A series of one off live webinars with expert speakers from around the globe speaking, teaching and equipping on different aspects of kingdom leadership. Join us to be encouraged, inspired and equipped with practical tools to take your leadership to the next level.
These webinars are being held as part of our current residential coach training leadership development programme, but are open to all. During January, February, March and April, these will be held live. Recording will be available.
jjjjj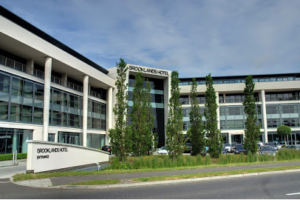 Coach Training Leadership Development Residential Weekends Open to Alumni
Weekends 2, 3, 4 and 5 during 2019 are open for our Alumni to join, to refresh and learn new content that we have developed. Each weekend will be teaching a module of our Coaching Model. So whether you want to learn more about our resonance module that includes finding, building and increasing resonance and dream awakening and envisioning check out weekend 2. If you want to re-fresh or learn more about our identity and purpose toolkit join us on weekend 3. If you want to learn how to bring breakthrough by coaching people through different perspectives including new material about coaching seasons towards fulfilling a purpose, join weekend 4. Finally, if you want to become a bolder coach, able to challenge and take your coachees further, join weekend 5 to really learn activation tools and techniques that will help you to take your coachees journey to the next level.
jjjj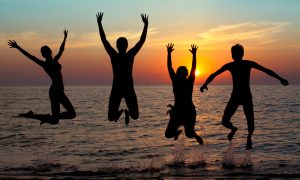 Get Togethers
Don't miss out on our Alumni events! (Open to current students and past students) We host online and in person  gatherings to connect together our community. Meet with your peers who have been through our training programme, be encouraged as to what God is doing around our network, be inspired and filled with faith hearing testimonies, sharing ideas, hearing what God is saying and doing in our ministry and eating together!
Dates for 2019 coming soon! 
jjjjjjjjjjjjggg
Licensing and Accreditation Options for Our Coach Training Graudates 
This video outlines 2 pathways that are available for our Coach Training Graduates: https://vimeo.com/242812604/03ceb2b982
jjjj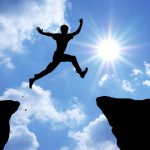 Licensing Programme for Coach Training Graduates
Destiny Coach Pathway 
Learn how to take coachees on a deep journey of discovery and breakthrough by coaching them through our Destiny Activator programme. By the end of this training you will be able to take people through the Destiny Activator programme in your choice of formats, either 1 to 1, in a small group online or 'in person' or via a 2 day workshop. This training is ideal for those who want to deepen their skills in life purpose development and activation.  It is a requirement for those wanting to become licensed as a Destiny Coach under our ministry.  This training includes a face to face 2 day training workshop, 2 live interactive online classes, 1 to 1 mentoring, access to facilitators pack and an online resource area which includes further training videos along with ongoing support to help you run programmes afterwards.
Pre-Requisite: Coach Training Leadership Development Programme – Online or Residential and attendance at a Destiny Activator 2 day workshop
Cost: £430 + VAT (this includes, 2 online classes, 2 days face to face training which includes professional facilitator training, facilitation manuals and all refreshments and meals during face to face training days)
Dates: 2 days face to face training – Autumn dates for 2019 coming soon  – (Venue in Greater London Area – South West Kingston Area, Surrey, United Kingdom) 
Course enrolment deadline: Oct, 2019
(The enrolment deadline that is set is important as you will have pre-course work to complete before the face to face days) 
Live Online Webinars: Webinar 1 (pre face to face training ) and Webinar 2 (post face to to face training)
You will receive courseware 1 month before face to face training and will be expected to prepare for the 2 days training (estimated prep time you will need to allocate  is 3-4 hours)
More information and booking coming soon
gggg
Applicable for any coach trained or in training and Licensed Destiny Coach and Accredited Kingdom Coach pathways
In order to help you develop your skills, and complete your licensing requirements as a 'Destiny Coach' or 'Kingdom Coach', we offer 2 ways for you to receive mentoring on your coaching.
We  offer 1 to 1 mentoring to help you take your coaching to the next level. You simply send us a 30 minute recording of one of your coaching sessions and we will listen to it and follow up 1 to 1 with you to provide feedback and mentor you on your skills. This will give you an indication at what level you are coaching at and where to develop and grow.
Another way of getting mentoring on your skills is to join a 4-6 week small group coach mentoring programme conducted via video classroom for a small co-hort of just 4 or 6 students. Attending this programme is hugely beneficial as you gain feedback on your coaching skills and others. (For those licensing, this programme also counts as 1 mentoring session towards the 3 required)
Pre-Requisite: Coach Training Leadership Development Programme – Online or Residential
ggggg
ggggg

ICF (International Coach Federation) Accreditation 
"The International Coach Federation offers a globally recognised standard in coaching. Firstly, please be aware that you do not have to accredit in coaching in order to practice and charge professionally. Becoming accredited by this industry body is an option not a necessity. Hundreds of coaches practice in corporates and many other places without this or other accreditation. Nevertheless the ICF do offer a robust process of approval which is excellent and is definitely recognised amongst those that know the industry. We have followed their guidelines in much of what we have included in our curriculum.
As of February 2018, our coach training courses are not formally approved and accredited by ICF. We are looking into this and working towards this. I felt led first and foremost to create a unique, highly transformational coaching model to bring in the spiritual dimension and teach coaching at a deep heart level. Our coaching curriculum therefore focuses on this, which is definitely not an ICF focus or requirement. Consequently, our coaching model in many areas exceeds that which is required by ICF. Many coaches accredited by ICF do not know how to coach in the style that we teach and are not equipped with as many tools. Many consider our training advanced.
Having said this our curriculum does follow guidelines from ICF.  However, our training course is not yet rubber-stamped by ICF and listed as one of their approved courses, and we do not know when this process will be complete. Currently on completing our course you can apply for ICF accreditation via their ACC Portfolio Path. This means you provide evidence of completion of our course (eg the certificate we give you at the end) and other ICF friendly information about the curriculum (which we are working on supplying). This is reviewed by ICF, along with other evidence of your coaching that you supply (see below) and they decide whether to accredit you or not. You need to join the ICF ($400 or pay for accreditation without joining $600), have 10 hours of mentor coaching over 3 months or more (mentor sessions are £150 each via Destiny Coaching), log 100 hours of coaching (75% of which must be paid), submit transcribed audio recordings of your coaching and complete an online test on the ICF website."