Our unique Leadership Coach Training Programme coaches the heart with a Biblical, Holy Spirit based edge. 
Click here to view available training courses, workshops and programmes  
Hundreds of Christian leaders, professionals, business owners, 'wanna be' coaches and more have completed our training, both online and at residential courses.
Our co-creative transformational coaching model follows industry guidelines (International Coach Federation) bringing comprehensive professional level coach training combined with a deeply spiritual, highly transformative toolset.
But, it also goes beyond standard industry models such as 'GROW'. It accelerates breakthrough from weeks to minutes, aligning people closely to their calling and growing them spiritually along the way.
The co-creative transformational coaching model activates people more fully into who they were created to be, by connecting them with their deepest hearts desires, their true identity and purpose and deeper connection with creator God.
Using this coaching model people actually encounter truth in each coaching conversation which transforms thinking, clears obstacles and releases them into greater freedom.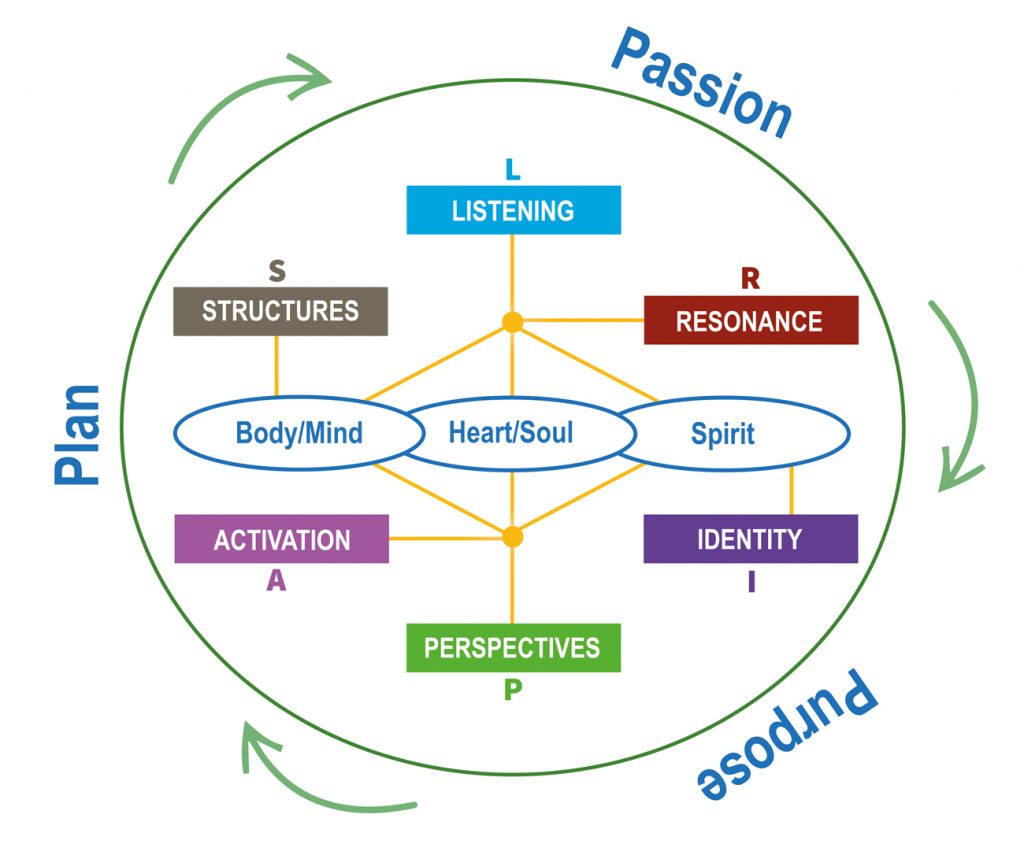 Our training style involves a high level of participation.
Each and every student gets to experience our transformative coaching tools, understanding more of who they are and their unique purpose, so they can with authority then coach others into this breakthrough.
Destiny Coaching's unique 5 phase process (shown here) can be learnt online via eCourses and/or at our annual residential weekends program (currently the UK). Although built on Christian and biblically based truths it is easily used to coach anyone with a faith or not.  Our training is suitable for anyone, including those with no coaching experience and professional coaches trained in other coaching models.
As part of learning either our online courses or residential training weekends you are able to join our community and be supported in your learning journey. If you wish you can become licensed or continue your learning in our coaching development mentoring club, or you can continue to learn from some of our advanced coaching courses.
Christian Coaching
A few video testimonies from previous students
Christian Coaching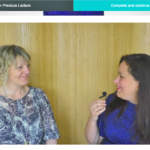 The Online Schools
You can learn our coaching toolkit online, via your choice of on demand content or live classes, for your convenience. Live classes are fully interactive, online sessions of up to 20 people.
Certificate in Co-Creative Transformational Coaching
The Destiny Coaching model's full 5 phase process to journey clients through (shown above, LISTENING/CORE 100, RESONANCE 200, IDENTITY & PURPOSE 300, PERSPECTIVES 400 and ACTIVATION 500) can be learned in different formats, online and via a residential format. Full details on different formats and the varying hours of training associated with all can be found here. 
Online learning materials include: inspiring online teaching videos, videos of real life coaching demonstrations for each tool, practical assignments and workbooks to chart your learning. You can opt to learn the program entirely ondemand or entirely via live online lessons (or choose how you complete each module as you go). Plenty of support is provided during many different online sessions, which you can participate in, ask questions, interact with our team and other coaches in our community.
You can start at anytime, simply sign up and get going!
Level 1 Certificate 
Start with this comprehensive training, covering Phase 1 of our core curriculum, CORE LISTENING 100.  You can decide whether you want to continue after this course. You can take this course entirely on demand or add on live classes if you wish. This is a very comprehensive introduction to our co-creative model. It will equip you to bring significant transformation to people beyond what you thought possible.
Christian Coaching jjjjjj
The Annual Residential  – Executive Certificate in Co-creative Transformational Coaching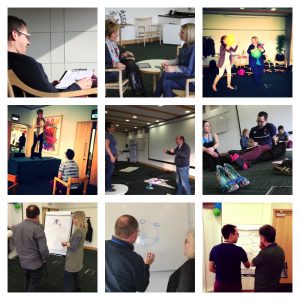 This Program is run once a year, over 5 weekends, monthly, at a premium training facility (currently in Weybridge, Surrey, Greater London, United Kingdom – close to Heathrow for people attending outside the UK).
Each weekend consists of 3 full training days (there are a total of 15 classroom days given over the five weekends). Weekends run from Friday to Sunday, 10am – 5.30pm each day.
All of our residential training weekends contain over 100 curriculum hours, taking you through our full transformational coaching model and leadership development curriculum. In-between weekends there are assignments for you to complete. The curriculum includes leadership development aspects along with coach training.
You can join us live online as well if you wish to have more support and community. You can also take your learning further by getting accredited and licensed
For more information about our full residential programme visit the course information page and/or contact us and visit our events page for current available courses and booking information. You can also sign up to receive recordings of a series of webinars explaining the difference between our coaching model and others –click here to sign up to receive these
jjjjjjjj
Bespoke Leadership and Organisational Coach Training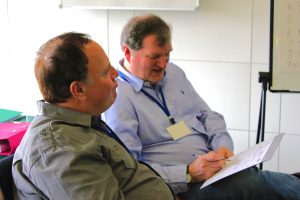 Coaching skills are of huge benefit to leaders in many different capacities. Coaching skills enable leaders to focus, motivate and empower those they lead greatly. Being a coach leader frees up leaders from carrying unnecessary heavy burdens. For organizations desiring to grow and become more effective, contact us for information about our bespoke coach training packages to train your leaders to thrive!