Coaching Purpose and Identity
Discover a kingdom approach to coaching transformation of the heart
Destiny Coaching specialises in providing highly transformational kingdom coaching and coach training which engages spiritual encounters Coaching Identity, Life Purpose and activating creativity in the process.
In these webinars you will:
See a real demonstration of the powerful impact of kingdom coaching people into encounters for longstanding breakthrough.
Learn about key coaching tools that unlock kingdom potential
Participate in an interactive question and answer session.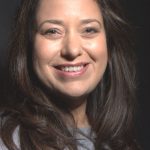 All webinars are led by Tina Southgate, Founder of Destiny Coaching Ministries and Co-founder of Kingdom Coaching Network.
Tina's highly transformative coaching model brings breakthrough through leading people into heart transforming encounters. Tina leads the Destiny Coach Training School and travels itinerantly, training and ministering to leaders in the areas of identity, purpose, vision activation and engaging creativity.
NEXT WEBINAR
This webinar will give you a taste of some of the tools used to coach someone into their true identity,  encountering God in the process to help them step more fully into who they are. There will be a short overview of the Coaching Identity methodology, a live demonstration followed by an interactive question and answer session.
Suitable For: Leaders, 'Wanna be' coaches, professional coaches
Cost: Free Taster
Date and Time: Mon 14 Nov – 5.30pm UK time / 12.30pm EST / 9.30am PST
Location: Via our Online Classroom. Once you register you will be sent a link to access this live webinar.
Register Now
Can't make this webinar but still interested?
Register here to be updated on our next live webinar and to receive a recording