2 day training workshop
This 2 day facilitators training is for those that are interested in becoming licensed as Destiny Coaches for Destiny Coaching Ministries.
You will learn how to deliver our 2 day destiny activation program – What Do I Do Next? to groups or individuals online or in workshop format.
We will teach you how to work through each segment of the programme and lead people through to many breakthroughs, enabling them to gain clarity over their purpose, to become motivated, envisioned, to hear from the Lord afresh and to leave with a clear practical action plan knowing what to do next.
Over the years this workshop has blessed hundreds of people and they have testified to the breakthrough and clarity of purpose they've received.
Key deliverables from this training:
Training on how to deliver the program in 3 different formats: 1 to 1, online in a small group and via a 2 day workshop
Access to Destiny Coaching's facilitator's resources for licensed coaches
Qualification (subject to being observed and approved) to become licensed and run your own workshops and online programs via Destiny Coaching Ministries
Opportunity to become part of the Destiny Coaching team, running alongside fellow destiny coaches launching programs globally
A kick start to your coaching business, adopting a specialism and being recognized as an approved destiny coach.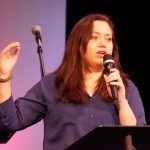 This training is led by Tina Southgate, founder of Destiny Coaching Ministries and author of this programme.
NOTE: pre-requistites for this course are attendance on our Coach Training Programme, Coach Mentoring Programme & a What Next workshop as a participant.
Come and be part of our team releasing and enabling many people to take the next step to their greater potential. We are a small team growing steadily each year. Our vision is to grow a community of coaches that will change lives forever!
A facilitator who attend the training last year says, "What a privilege to be a part of this! It's so amazing seeing people daring to dream and linking together the puzzle pieces God has given them about their destinies. "
Timing: 10am – 5.30pm each day. Registration at 9.30am
Cost – *£150 /approx $225 USD
*includes lunch
Forthcoming Dates: 
Fri 17 & Sat 18 November, 2016
VENUE: Deveres, Horsley Park, Ockham Rd S, East Horsley, Leatherhead KT24 6DT
BOOK HERE
Fri 7 & 8 April, 2017
VENUE: Surrey area to  be confirmed
BOOK HERE
REGISTER YOUR INTEREST  – if you can't make either dates but are interested in this, register your interest here and when we have a full co-hort we will contact you to set up an additional training.