jjjjj
Destiny Activator 2 Day Coaching Programmes
Experience the power of biblically based, professional coaching in this journey of heart, mind and spirit. Connect with your unique kingdom purpose and identity on a whole new level by being led through life transforming exercises and teaching which include God in the process.
Forthcoming 2 day workshops 
Winchester, Hampshire, UK – Friday 25 October – 10am-5.30pm and Saturday 26 October – 10am-5.30pm
Watch this space for new dates and locations coming soon. Subscribe to our mailing list to be alerted when dates are released
Christian Coaching jjjjjjj
The 2018 Webinar set – "Kingdom Coaching – What's Possible?"  featuring interviews with coach experts, discussions, demonstrations and case studies of our transformational coaching model in action
The late 2017 Webinar Series of 3 Webinars- Kingdom Coaching, what's the difference? Led by Founder Tina Southgate is also available via email  
More information about webinars available and how to sign up and receive them 
jjjjjjggggg Christian Coaching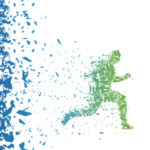 CORE LISTENING 100 Online Course
The gateway training course to the unique Destiny Coaching approach of biblically based, professional level coaching which coaches at a deep level and includes God in the process.
An ideal course to learn to coach Destiny Coaching's unique transformational model, on demand (with the option to add on monthly, live, fully interactive mentoring webinars). Learn via insightful videos teaching you skills and showing you real demonstrations on how to coach people into deeply life transforming positive change. Sign up to go beyond standard industry models including GROW!
Introductory Pre-release Price: £199 +VAT / $260 USD
Standard Price: £250 +VAT / $325
jjjjjjggggg Christian Coaching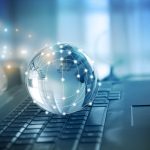 The Coach Training Leadership Development Program – ONLINE
Transform your thinking, your leadership and your life forever!
12 Month Complete Online Program – learn Destiny Coaching's unique, highly transformational, full 5 phase process.
Start coaching straight away from Month 1 (and for money, if you wish from Month 2). Time commitment approx 10-12 hours per month / 2-3 hours per week (or more if you want to progress faster)
Learn by watching inspiring teaching videos, real coaching demonstrations, reading and practical assignments. Get support and motivation during your training by joining our online coaching community of Christians learning and developing their coaching skills in this unique biblically based model.
Via monthly live webinars which are fully interactive and include Q & A sessions, best practice tips, case studies on clients and more
Via teaming up with other coaches learning to form a 'triad', a group of 3 who regularly meet to practice and give each other feedback
Via 1 to 1 sessions with our mentors and facilitators (bookable as required for an extra cost)
Become accredited and licensed (available with further mentoring after completion of a minimum of 2 stages plus verified logged practice hours)
Pay Monthly- £99 +VAT per month / $129 USD per month 
Pay full fees before course – £995 +VAT / $1,300 USD
*Group rates are available for groups of 2+ people wishing to take this program. Contact us for more information
Christian Coaching
Christian Coaching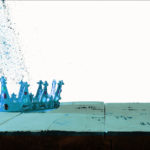 Coaching Identity Advanced Online Course
Learn how to take people into unforgettable coaching encounters of their kingdom identity. Through watching real coaching demonstrations this course takes you through 6 modules of unique, scripturally based coaching identity tools to increase people's revelation and experience of their true identity. These tools helps people become activated into the fullness of their purpose.
Introductory Price: £299 + VAT / $389 USD
gChristian Coachinggggggg
g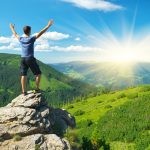 Annual Coach Training Leadership Development Programme – RESIDENTIAL 
**Our Annual Programme typically runs over 5 weekends, monthly from the beginning half of each year. Dates for 2020 will be released early October**
This highly acclaimed programme equips you to coach using our unique transformational coaching model which blends industry standard leadership coaching (based on International Coach Federation guidelines) along with biblically based, spirit inspired coaching tools. You will be equipped to coach at an excellent standard  connecting people to God, their purpose and identity as part of the process.
An ideal course for any leader, professional coach or 'wanna be' professional coach. You will learn by live demonstration, practical hands on coaching and being coached in an environment that will stretch you and grow you closer to God, your purpose and your potential.
In preparation for this intensive programme we recommend you consider our CORE LISTENING 100 Online Course and/or attending one of our Destiny Activator 2 day workshops.
Dates and Times: 2020 dates released early October, 2019! Format is 5 residential weekends, Friday, Saturday and Sunday, plus 4 online classes (once a year only)
Course Fees:
£2,625-£2,875 (exc. VAT/sales tax) Standard place plus £50 application fee and residential package – non UK residents may be VAT exempt
£3,450 (inc VAT) – Standard place plus £50 application fee and residential package, if required
jjjj
Christian Coaching
jjjj