Destiny Coaching Ministries sees many people discover, clarify and launch into their calling to business and market place ventures.
Our ministry helps businesses to be successful established, to grow and to discover their kingdom purposes.
Whether you are an established business or a new business venture, we can help you to sharpen your focus, build successful strategies and grow your business into its fullest potential.
Tina Southgate brings her expertise in growing many start-up to mid-sized companies. She helps you develop your own effective business and marketing plans, which play to your strengths, and your unique calling.
Destiny Coaching Ministries helps businesses by blending both practical solid business coaching and mentoring with the spiritual aspect of serving a God through which the impossible is made possible. This looks like bringing these two aspects together to build business ventures that enjoy financial success and impact the world in the greatest way they can for the kingdom.
TESTIMONIES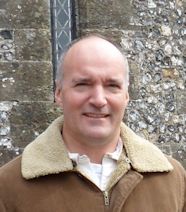 "Christian mentoring by Tina has seen momentous changes in the way that I manage my life and Company. She has allowed me to review my priorities, delegate many responsibilities that free me to fulfil my true calling in life. This brings me personal fulfilment, and brings forward projects that will significantly benefit poorer communities around the World." Jeremy , CEO, Surrey, England