jjjjj
Destiny Activator Coaching Programmes
Experience the power of biblically based, professional coaching in this journey of heart, mind and spirit. Connect with your unique kingdom purpose and identity on a whole new level by being led through life transforming exercises and teaching which include God in the process.
Forthcoming 2 day workshops 
Greater London, Kingston Upon Thames, UK – Friday 28 June – 1.30pm-9.30pm and Saturday 29 June – 9.30am-5.30pm
Bath City, Somerset, UK – Friday 28 June – 10am-5.30pm and Saturday 29 June – 10am-5.30pm
Watch this space for new dates coming soon. Subscribe to our mailing list to be alerted when dates are released
jjjjjjj
The 2018 Webinar set – "Kingdom Coaching – What's Possible?"  featuring interviews with coach experts, discussions, demonstrations and case studies of our transformational coaching model in action
The late 2017 Webinar Series of 3 Webinars- Kingdom Coaching, what's the difference? Led by Founder Tina Southgate is also available via email  
More information about webinars available and how to sign up and receive them 
ggggg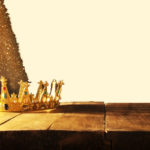 Coaching Identity Advanced eCourse
Learn how to take people into unforgettable coaching encounters of their kingdom identity. Through watching real coaching demonstrations this course takes you through 6 modules of unique, scripturally based coaching identity tools to increase people's revelation and experience of their true identity. These tools helps people become activated into the fullness of their purpose.
Introductory Price: £299 + VAT
ggggggg
g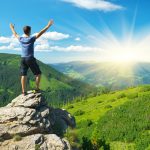 Coach Training Leadership Development Programme 2019 – RESIDENTIAL 
**Our Annual Programme started on 18 Jan, 2019 and is now closed for new participants. Individual weekends have been opened up to our alumni. Click here for information on how to join those**
This highly acclaimed programme equips you to coach using our unique transformational coaching model which blends industry standard leadership coaching (based on International Coach Federation guidelines) along with biblically based, spirit inspired coaching tools. You will be equipped to coach at an excellent standard  connecting people to God, their purpose and identity as part of the process.
An ideal course for any leader, professional coach or 'wanna be' professional coach. You will learn by live demonstration, practical hands on coaching and being coached in an environment that will stretch you and grow you closer to God, your purpose and your potential.
Dates and Times: 5 residential weekends, Jan to May, Friday, Saturday and Sunday, plus 4 online classes (once a year only)
Course Fees:
£3,450 (inc VAT) – Standard place plus £50 application fee and residential package, if required
£2,625-£2,760 (exc. VAT/sales tax) plus £50 application fee and residential package – available for most non UK residents
jjjj
jjj
jjjj